WELCOME TO MIKELSON YACHTS
Custom Luxury Sportfishers & Cruisers

Passport to the Island Boat Show 2023
Saturday September 16 from 10am to 5pm
San Diego, California
Mikelson Yachts are proud to offer a wide range of the latest and most luxurious yachts available on the market today. Each yacht is built to the highest standards of quality and craftsmanship, and equipped with the latest technology. Browse our different models and discover the ultimate in marine luxury.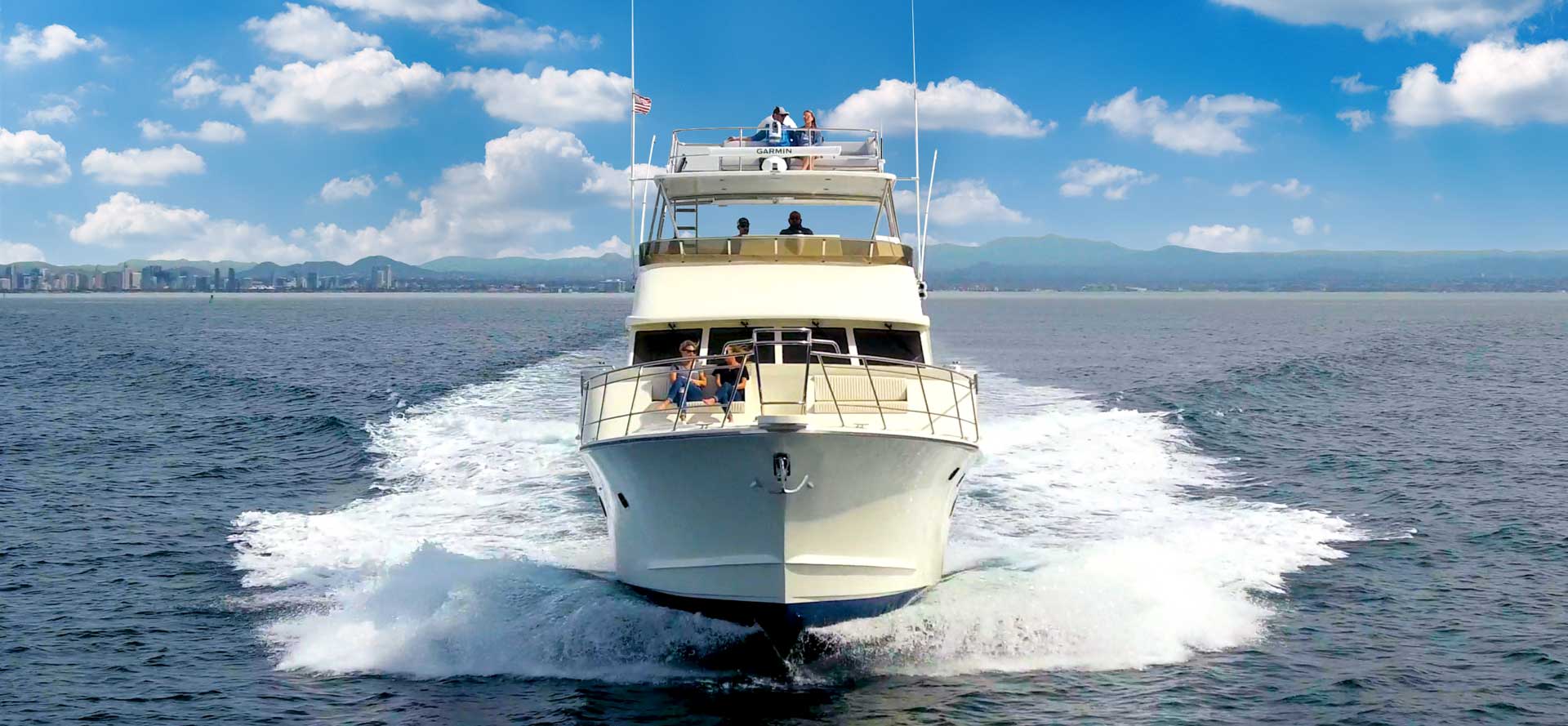 Discover the depths of the ocean with those you hold dear
Embark on a wondrous journey with our exceptional sportfishers, crafted with the spirit of togetherness and the essence of exploration. Our distinguished vessels, renowned for their victories in numerous fishing tournaments, are designed to seamlessly unite family and friends on unforgettable adventures.
Our yachts possess an unmatched fuel capacity, surpassing traditional East Coast builders and empowering you to venture further into captivating destinations like Catalina and Mexico. Immerse yourself in the revolutionary Mikelson Design, which harmoniously blends stability and spaciousness, crafting an extraordinary sanctuary on the water.
Be captivated by the panoramic views and radiant natural light, streaming through three magnificent windows within the salon. The strategically placed aft engines facilitate a lower salon floor and increased headroom, forging the ultimate haven for family cruising. So, set off and create cherished memories with your loved ones, as you conquer the horizon together aboard our spectacular sportfishers.
Crafting the finest quality yachts for over 40 years.